Devin Leary, a senior at Timber Creek High School in New Jersey, participated in the Elite 11 camp in 2017 along with a dozen other high school quarterbacks, including Trevor Lawrence and Justin Fields.
He was requested to come back as a counselor five years later. Leary spent three days giving advice to the top high school quarterbacks in the nation while rubbing elbows with fellow coaches such as Ohio State quarterback C.J. Stroud, who finished fourth in the 2021 Heisman voting and is the favorite to win the award this season, and Alabama quarterback Bryce Young. Young won the Heisman Trophy last year.
The most valuable lesson I learned from them, according to Leary, was how to manage a team's chemistry and maintain unity. "Being on an equal footing with them also gave me the chance to consider my achievements, which was really great to hear their viewpoints on things. It confirmed to me that I am performing well on the field."
Leary joined the Wolfpack expecting to start right away, but over the course of three years, he redshirted, was given the backup position, lost the starting job due to COVID-19 tracking, got it back, lost it again, and then underwent surgery on his left ankle to end the season. They taught the young quarterback some humility.
Devin Leary followed through on that promise last autumn, guiding NC State to two of the most significant victories of the Doeren era: a double-overtime triumph over Clemson and a 14-point comeback against rival North Carolina in the final two minutes of the fourth quarter.

At ACC Media Days, Doeren praised Leary's humility and mentioned how his leadership skills had helped him become the team's center of attention.

"His playing statistics, in my opinion, speak for themselves. The actions he took, included handling the ball carefully, clutch drives, two-minute drives, and red zone performances, "said Doeren.
At heart, a coach
After the 2021 season, Tim Beck, the offensive coordinator, issued Leary a challenge. Beck said, "I want you to assist run our offensive meetings. "I need you to explain to the younger men what the quarterback is seeing," the coach said.
Consider Beck as the professor and Leary as his teaching assistant.
Leary stated, "He (Beck) had things set up in each particular (offensive) setup, but he left it up to me on how I was going to teach it. Leary plunged into the playbook with a new zest after Beck gave him the task of leading four meetings every week. Before he was prepared to teach, he understood that he had to master everything.
On Monday and Wednesday, he discussed routes and opposing defenses with the wide receivers and tight ends. On Tuesday and Thursday, he worked with the offensive line and running backs to discuss protection and run concepts.
Devin Leary could rely on the team's seasoned players to take the reins if he had to miss a meeting (he was also asked to serve as a quarterback counselor at Manning Passing Academy in Thibodaux, Louisiana).
"Putting it all together was a wonderful experience, and if I had to miss something, they would keep working just as hard," Leary added. It demonstrates how fervently these guys feel.
a parent figure
A Good teacher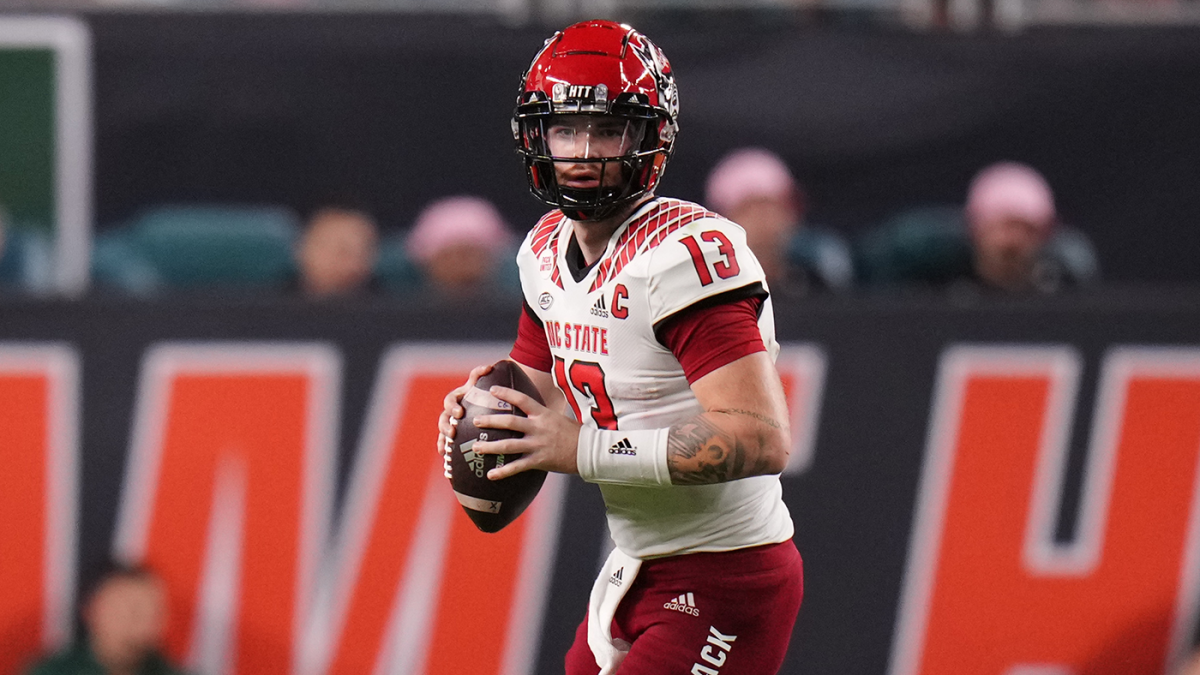 When Leary's cell phone rings, he checks the caller ID and beams.
Donovan, his younger brother, is playing collegiate football for the first time as a freshman quarterback at Illinois. Since making his first departure from home, he has made numerous calls.
How do you watch a game film using the clicker thing? Donovan queries.
Devin Leary responded, "Let me guide you through it." "They'll know right away you're not doing your job if you walk into that film room and don't know how to use the clicker."
Leary doesn't just enjoy football for himself. His brother was his first student, and teaching comes second to learning for him.
I always wanted to have a teacher-student relationship like I had with him (Donovan) when I was in college, Leary added. "I think a lot of the guys on the squad are understanding how much I actually appreciate it now that I'm in that capacity," he said.
Drake Thomas, a returning All-ACC linebacker for NC State, has observed how Leary has improved as a quarterback and how his influence has spread throughout the squad.
Every day at practice, Thomas remarked, "He pushes all of us to be better and he brings a competitive edge."
He deserves this chance, but he won't allow it to alter who he is.
Every day, it's my responsibility to ensure that I enter the building as the same person, keeping my emotions in check, according to Leary. "I just have to stay true to myself: I love the game of football, I enjoy being the team's quarterback, and I'm here to win games," the quarterback said.