Baseball, the national sport of the United States, best embodies the season of summer. Baseball's place in the American zeitgeist stems, at least in part, from its long history and the game's overall constancy over the years; it's entirely possible that your great-great-grandfather could easily follow a current game if he were to be magically transported to the stands. This history and stability make it a little easier than it is for other sports to compare players from very different eras, which is what I'll be attempting here. 
In This Blog, we discuss the top 10 Greatest Baseball Players Of All Time.
1. Honus Wagner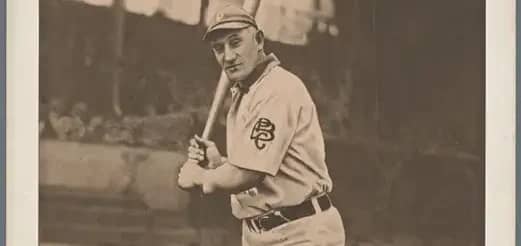 American baseball shortstop Johannes Peter "Honus" Wagner (February 24, 1874 – December 6, 1955), often known as "Hans" Wagner, played 21 seasons in Major League Baseball between 1897 and 1917, almost completely for the Pittsburgh Pirates. In 1911, Wagner won his eighth (and last) batting championship, setting a National League record that has never been surpassed and has only been matched once, by Tony Gwynn, in 1997. Additionally, he six times led the league in slugging and five times in stolen bases. Wagner's incredible speed and German ancestry earned him the moniker "the Flying Dutchman." This moniker references the well-known folktale that German composer Richard Wagner turned into a well-known opera.
Wagner was one of the first five individuals to be elected into the Baseball Hall of Fame in 1936. He tied with Babe Ruth for second place with 215 votes, behind Ty Cobb's 222.
Wagner is regarded by the majority of baseball historians as one of the all-time great players and the best shortstop in baseball history. Wagner was said to by Ty Cobb as "perhaps the finest star ever to take the diamond." One of the rarest and most expensive baseball cards ever made features Honus Wagner as the player on display.
2. Stan Musial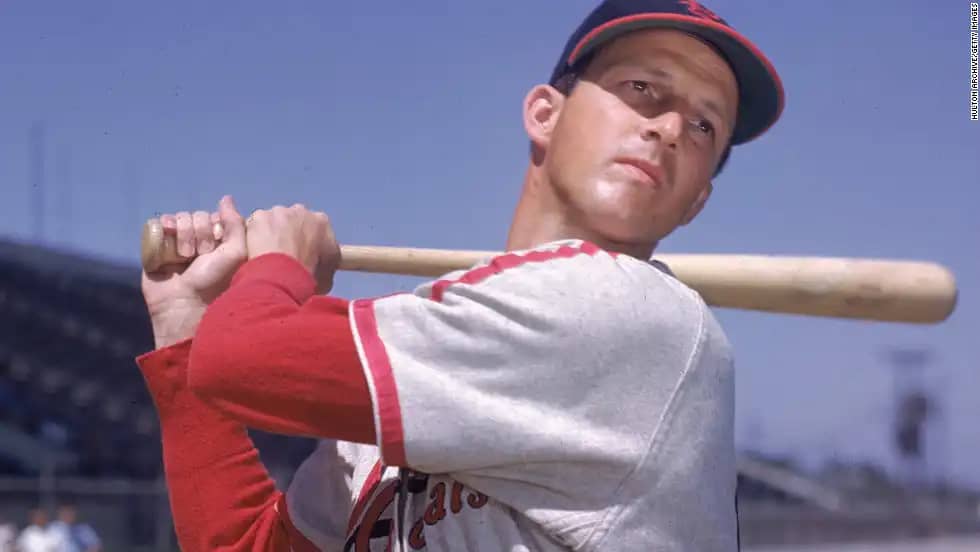 "Stan the Man" was arguably the best person ever and was a model citizen in addition to being a historically good player. The cherished St. Louis legend is as firmly tied with his hometown as any athlete has ever been, having spent his whole 22-season career with the city's Cardinals team. Stan Musial won three MVP awards (1943, 1946, and 1948) and amassed a lifetime's worth of accomplishments while leading the Cardinals to three World Series victories (1942, 1944, and 1946). batting average of 331.
Also, read Why do Max Scherzer's eyes have different colors
Musial's highest single-season strikeout total was a pitiful 46 (in 505 plate appearances) as a 41-year-old starting outfielder for the Cardinals, demonstrating his great eye for the ball. He hit so frequently and consistently. Pitcher Carl Erskine said that Stan's hitting was so reliable that opponents frequently accepted their fate: "I've had very good luck with Stan by throwing him my best pitch and backing up third.
3. Walter Johnson
The torch-bearer Walter Johnson was a prodigy who for years characterized dominate pitching. He was so outstanding that throughout the course of his 21-year career, he led the American League 12 times in strikeouts. With 110 career complete-game shutouts, "Big Train," who spent his entire pitching career with the Washington Senators, holds the major league record for most complete-game shutouts ever. At the time of writing, Clayton Kershaw, the current active leader, has 15 over eight and a half seasons.
His 1.14 ERA and staggering 0.78 WHIP walks and hits per inning pitched in 1913 earned him the Chalmers Award, which is comparable to the modern MVP. He also won 36 games that year. As he led the Senators to their first World Series victory in 1924, he won his second MVP award. Johnson's 3,509 career strikeouts set a record that stood for 56 years, and his 417 wins are second only to Cy Young's 511 in terms of overall victories.
4. Ty Cobb
Tyrus Raymond Cobb, also known as "the Georgia Peach," played center field for the American National Baseball Association (MLB). He was born in the Georgian town of Narrows. Cobb played with the Detroit Tigers for 22 seasons, including the last six as the team's player-manager, before concluding his playing days with the Philadelphia Athletics. Cobb garnered 222 out of a possible 226 votes (98.2%) on the first Baseball Hall of Fame ballot in 1936, more than any other player. Tom Seaver received a better percentage of votes in 1992. Ty Cobb was ranked third on "Baseball's 100 Greatest Players" by Sporting News in 1999.
He continues to hold the career records for consecutive steals of second base, third base, and home (4 times), as well as being the youngest player to ever amass 4,000 hits and score 2,000 runs. In terms of games played, Cobb is fifth all-time, yet he made the most errors of any outfielder in the American League (AL) with 271 mistakes.
5. Roger Clemens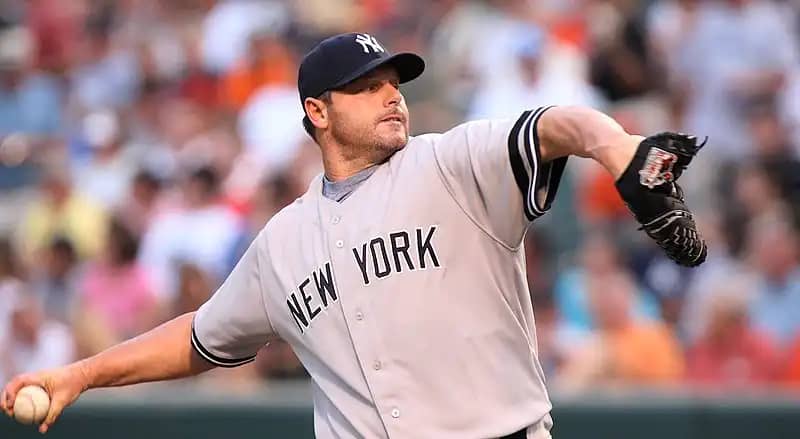 In the course of his remarkable 24-year career, Roger Clemens amassed a record seven Cy Young Awards as either the American or National League's greatest pitcher of the year, and he hurled 4,672 strikeouts, which ranks third all-time. In 1986, he recorded a 24-4 record for the Boston Red Sox, a 2.48 earned run average (ERA), and 238 strikeouts, making him one of the select starting pitchers to win the league MVP title. Additionally, he performed all of these tasks while a number of the opposition's batters were abusing steroids, which led to the time's offensive numbers skyrocketing.
Why then is he not higher? Well, Clemens most likely used steroids himself, thus his accomplishments weren't quite as remarkable for the time as they seemed. He also gets a well-deserved spot here but can't move up any further lest I throw my computer out the window in a fit of rage, making my list incomplete. He's arguably the player I've despised the most throughout my baseball obsession. Salutations to subjectivity! for subjectivity!
6. Babe Ruth
Ruth had such a legendary talent that he transcends these qualifications, even though he competed in a talent pool that was artificially constrained before Jackie Robinson broke the color barrier in 1947 and decades before modern training methods produced athletes who looked like, well, athletes. In fact, the significance of his entry into the major leagues was such that it signaled the end of the dead-ball era. When he entered the majors in 1914, the mark for seasons with the most home runs was 27. Within seven years, he had produced 59, more than doubling it. In 1927, he eventually hit a personal-high 60 dingers. He topped the AL in home runs 12 times in total.
He had such incredible power that it was amazing. The best lifetime slugging % is still 690, and there is a bigger difference between him and second place than there is between second and ninth.
7. Barry Bonds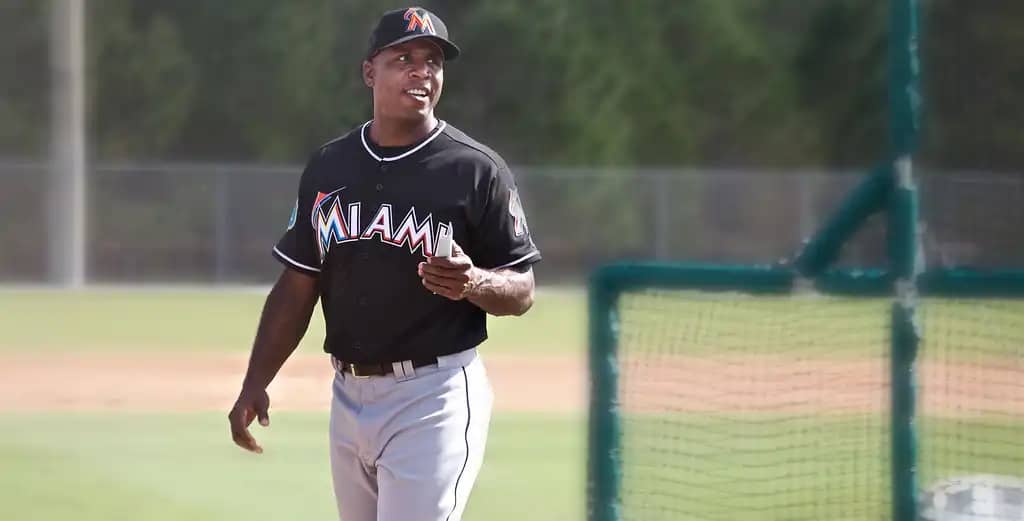 He wasn't exactly the type of guy who should be given the benefit of the doubt and land at number three on this list because he was cantankerous, pretentious, and almost certainly a steroid user. Many baseball fans view Barry Bonds as the embodiment of the steroid era's purported legitimacy.
Let's just be in awe of the amazing numbers Bonds amassed: an unrivaled 762 home runs (including a single-season record 73 in 2001), a record seven MVP awards, and 688 intentional walks, which is more than double the number given to the player with the second-most all-time and a striking testament to the unrivaled fear Bonds instilled in opposing pitchers.
8. Willie Mays

Mays doesn't need to perform any mental gymnastics to earn his spot on this list, unlike his godson Bonds (whose father, Bobby, was Willie Mays's teammate from 1968 to 1972). Not only did Mays amass incredible numbers at the plate, including 3,283 hits, 660 home runs, and 1,903 runs batted in, but he also excelled in the outfield, winning 12 straight Gold Glove Awards (1957–68) and earning the title of the best all-around player in the history of the game.
The most famous play of Mays's career, and perhaps of all time in baseball, was a defensive play: an over-the-shoulder catch at the warning track in the eighth inning of a tied 1954 World Series game that gave the New York Giants the advantage and ultimately the victory. The 20-time All-Star and two-time MVP's career only had one championship, but it doesn't diminish his sterling legacy (1954 and 1965).
9. Hank Aaron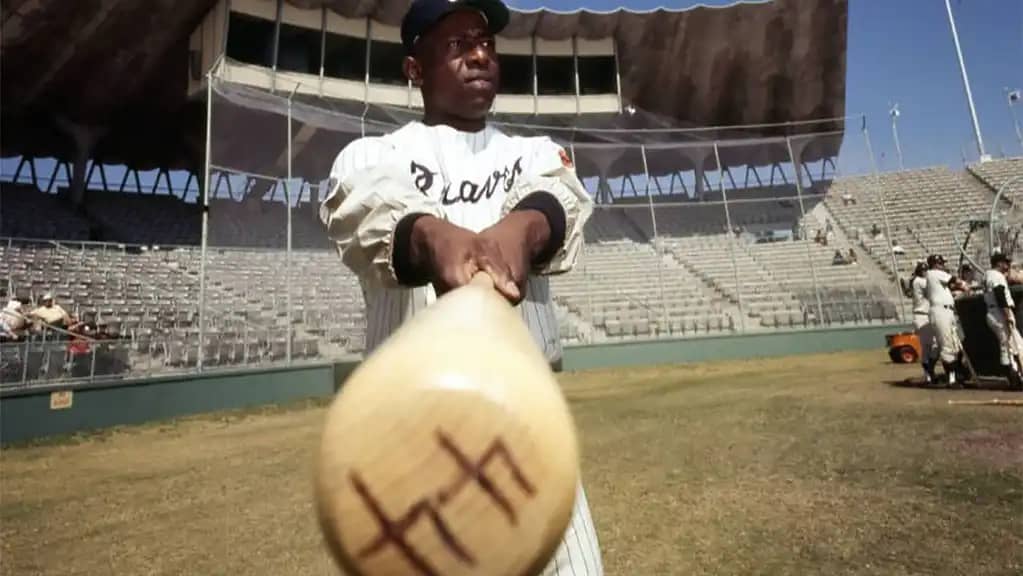 Hank Aaron, who held the title of "Home Run King" for a generation, is frequently viewed as nothing more than a fantastic power hitter—albeit possibly the finest ever. But "Hammerin' Hank's" 755 career home runs, which set a record for 33 years, are just the beginning. Of course, his 6,856 total bases and 2,297 runs batted in record show his legendary power, but he also had a strong career. 305 batting average and three Gold Glove awards for his outfield performance.
The dependable Aaron played in the All-Star Game for 21 consecutive years and has at least 30 home runs in 15 of those seasons. Aaron concluded his career in 1976 with the second-most hits (3,771) and runs scored (2,174) in major league history, in addition to his standing records.
10. Ted Williams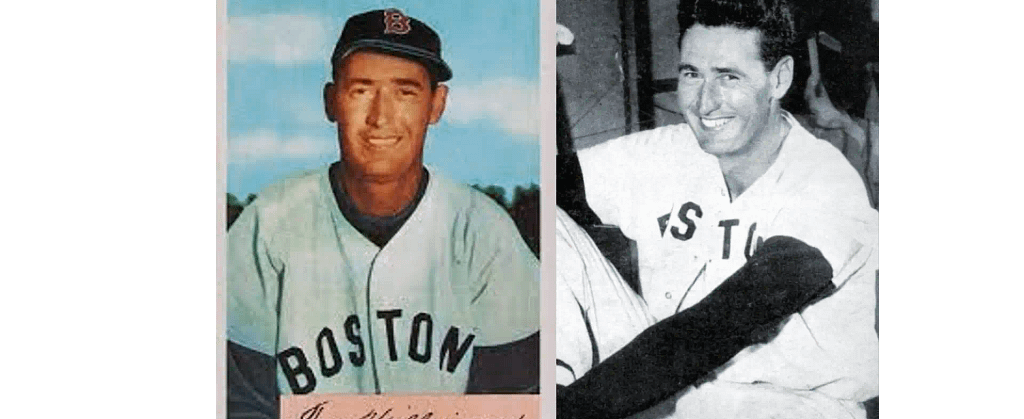 Long regarded as "the best pure hitter who ever lived," Ted Williams Despite missing nearly five full seasons of his peak due to military service, is in the top 20 in total runs scored, home runs, runs batted in, and walks and has the greatest lifetime on-base percentage of all time (.482). The nickname "The Splendid Splinter" (see what I mean about the nicknames?) came from his reputation for having an uncanny eye, which enabled him to bat.400 in his final major-league season (.406 in 1941). Over the course of his 19-year career, the legendary Boston Red Sox player led the AL in hitting average six times, slugging percentage nine times, and on-base percentage twelve times.
Williams has been hailed as the best fighter pilot and fisherman in history in addition to being the best batter of all time. He had a notably contentious connection with the public despite all the plaudits (or perhaps because of them). However, as renowned author John Updike famously said when Williams declined to leave the game after hitting a home run in the final at-bat of his career: "Gods do not answer letters."
Source of Content bleacherreport.com
Also, read Scottie Scheffler wife height, name, age, net worth and more